Meet the Doctor
Timothy M Lawhorn, DDS
Philosophy:
Dr. Lawhorn provides dental care in the firm conviction that an informed patient's choices must drive his care plans. He listens to the concerns, history, and desires of each patient, evaluates your dental health and conditions, and then every patient is educated on the benefits that modern dental care can facilitate.
Once you understand your options and determine the services you wish to utilize, Dr. Lawhorn applies his 29 years of clinical experience, expert staff, and a full suite of up to date technology to see that you achieve your dental health objectives.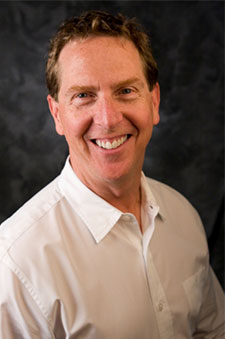 Credentials:
• Doctor of Dental Surgery; Loma Linda University School of Dentistry, 1985
• Adjunct Clinical Instructor; University of Louisville School of Dentistry 2007 – Present
Affiliations:
• Academy of General Dentistry
• American Dental Association
• Montana Dental Association
• 2nd District Dental Society
• International Association for Dental Research
• American Association for Dental Research
• National Dental Practice Based Research Network
Service and Volunteering:
Dr. Lawhorn is committed to the dental health of all Montanans. He has provided screening and been either "Super Tooth" or "The Tooth Fairy" at The Montana Special Olympics annual competitions in Missoula, Great Falls, and Bozeman.
He gives back to the dental profession by serving as an officer in the Montana Academy of General Dentistry; he is currently Immediate Past President of that continuing education based organization. Dr. Lawhorn loves nature and the land we inhabit; he has been a Sponsor of Ducks Unlimited for 17 years.
Personal:
Dr. Lawhorn is proud to say that he was 'born and raised' at the end of dirt road in the Blue Ridge Mountains of Virginia's Shenandoah Valley. His mother worked long and hard to see that he had the opportunity to get an education. Completing the formal part of his education at Loma Linda University in southern California exposed Dr. Lawhorn to the pleasures of low humidity, but California couldn't compete with the northern Rocky Mountains when he could finally choose where to live and raise a family of his own. At 25 years of age, on receiving his Doctorate in Dental Surgery, he carefully selected Missoula to become his home and the place where his daughters Jessica and Kathryn would be born and come of age.
Participating in the culture of Western Montana for Dr. Lawhorn and his wife Sarah has included horseback riding, skiing, hiking, fishing, hunting, rafting….. etc. Mrs. Lawhorn has taken her riding skills to the point of managing guests of a National Geographic Horse Trek on the Steppes of Mongolia and Chilean Patagonia. Dr. Lawhorn is a private pilot who doesn't get to fly often enough, and is proud to have made skydives into 8 Griz Football games with the Silvertip Skydivers. Indeed, he "Hit The Bear" 4 out of his 8 jumps there including his last skydive at a Cat/Griz game several years ago. He completed his 2nd Missoula Marathon in July of 2014 and plans to make that a bi-annual annual exercise.
MEET THE STAFF
Becky, one of our Dental Hygienists, has been working with Dr. Lawhorn since 2003. She graduated from the Dental Hygiene College at the Oregon Institute of Technology. Becky enjoys helping patients improve and maintain their oral health. She also likes giving the best possible care to make dental visits enjoyable. Born and raised in the Bitterroot, some of Becky's hobbies are camping, hiking, and spending summers at Flathead Lake or just about anything with her family.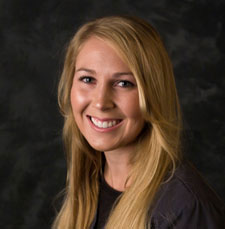 Katrina, one of our Dental Hygients and treatment coordinator, has been working for Dr. Lawhorn since 2008. A native Montanan, she grew up west of Frenchtown and graduated from the Dental Hygiene College at MSU-College of Technology in Great Falls. Being a people person, Katrina enjoys getting to know her patients as she provides them with care and helping them achieve optimal oral health. In her free time, Katrina enjoys the outdoors by fishing, hunting, hiking and especially loves camping trips with her horses.
Brittany, one of our Dental Assistants, is a native Montanan, who grew up in the Ninemile and Frenchtown area. Brittany has been working for Dr. Lawhorn since 2012. She graduated from the University of Montana in Radiology Technology in 2010. Brittany has always had a passion for working in the medical field. Brittany's inspiration has been her older sister who has Cerebral Palsy. Her sister has been in and out of the hospitals her whole life. Brittany has always known she wanted to help patients feel better about getting treatment, no matter how big or small the procedure. Brittany's goal is to make every patient feel comfortable and important. What inspires her most about dental assisting is seeing patients transform from fearful and ashamed of their dental health to being proud of their smile. Brittany enjoys horseback riding, fishing, hunting, camping, hiking, and spending time with her dog outdoors.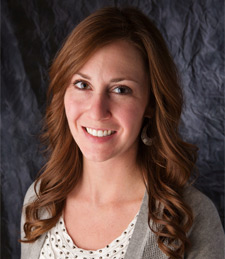 Emma, our Office Coordinator, began working for Dr. Lawhorn in 2013. Emma enjoys connecting with our patients and organizing the office processes to ensure a smooth and pleasant visit for everyone. Born and raised in the Missoula area, she loves all things outdoors like camping and boating at the lake, playing with her dog, and horseback riding.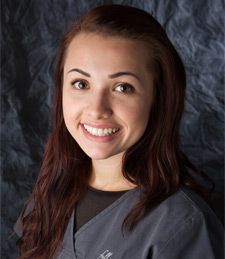 Scotley, our part time dental assistant, joined our team in 2014. Scotley moved to Montana with her family in 2006. She now attends the University of Montana, and hopes of becoming a dental hygienist. She enjoys skiing, camping, and spending time with her family.